Life on the road as a business traveller can be long, tiresome and at times stressful. Often we are away from our families for long periods of time, only connecting at short intervals throughout our stay and quite often this is when young children have already gone to bed.
Picking your business accommodation correctly is a vital piece of a successful trip, it can often be the difference between getting things done quickly vs spending further time away.
6 reasons why staying in a serviced apartment is better than a hotel.
Space – One of the biggest benefits of choosing a serviced apartment over a hotel room is the extra space you get. Business ready serviced apartments have a separate Kitchen and Lounge giving guests that extra space to relax, entertain, work and enjoy. Check out our Business Apartments In Eton, guests come back time and time again, they absolutely love the extra space they get.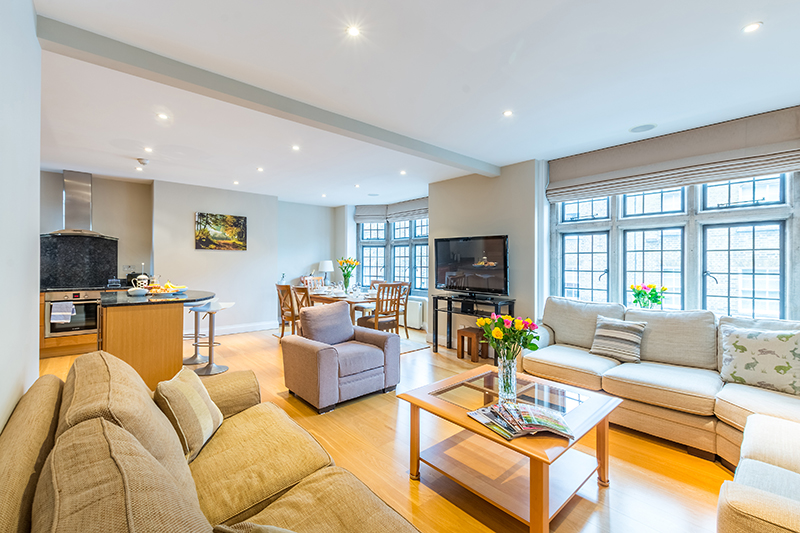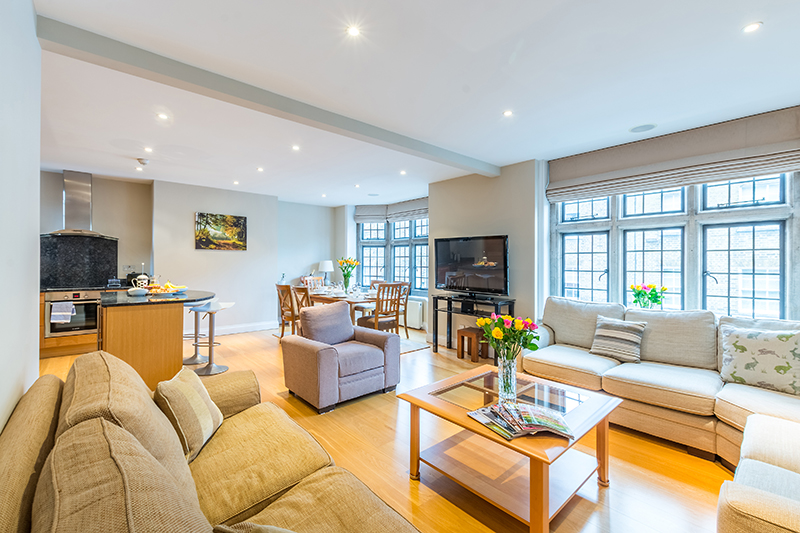 2. Flexibility – Staying in a serviced apartment gives you wider flexibility to do whatever you like for mealtimes. Some guests like to go out for dinner, some stay in and cook whilst others get deliveries to the door. When deadlines are pushing you hard, it's important to have flexibility. We know how lonely it can be to sit on a table for one, in a restaurant, so at least in a business apartment guests can feel that little bit more relaxed to do as they please.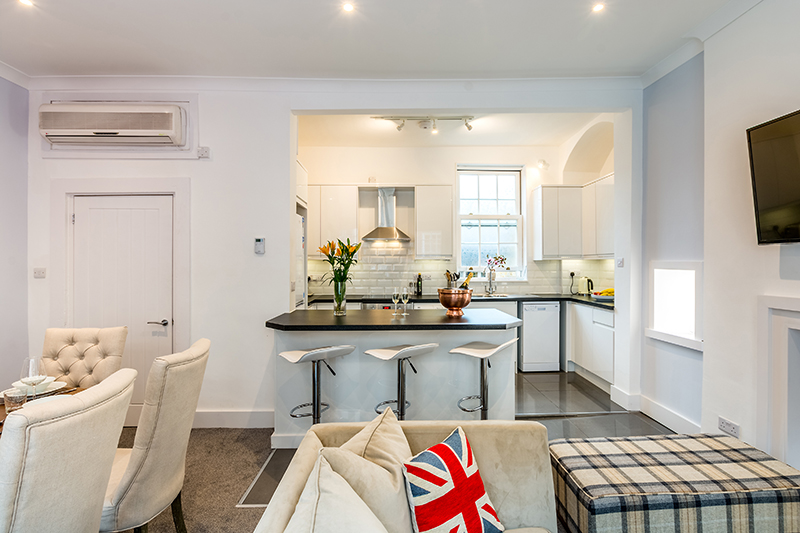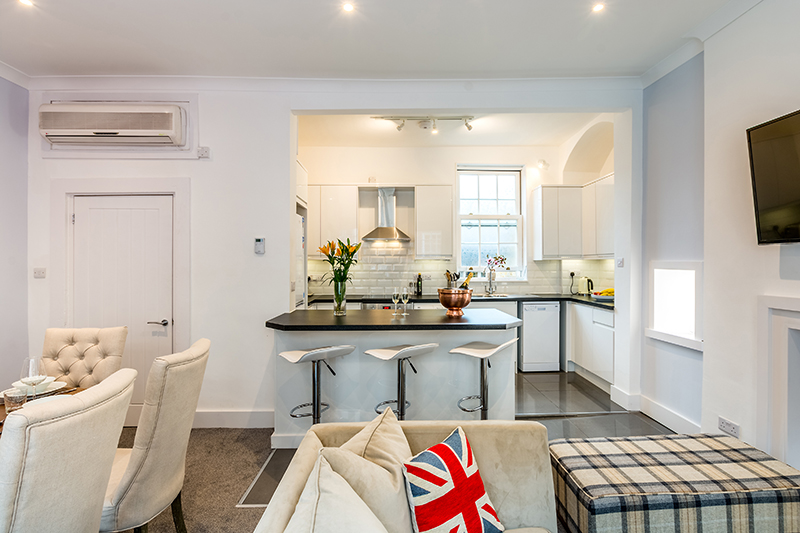 3. Quality – Serviced apartments offer the same, if not better, standard of accommodation that you would find in many good quality hotels in the same area. Usual questions we get asked are: do you provide linen and towels?

The answer is YES and much more as well, we give guests a fully equipped kitchen including dishwasher and washing machines, TV and hi speed Broadband as well.
4. Privacy – Serviced apartment buildings can typically be smaller than hotels so the number of people in the building can also be a lot fewer, plus there are less public areas meaning the apartment has much more of a home from home experience.
We do get business guests come and stay with us and bring their families as well, this makes it super special and the apartment allows family life on the inside and business life on the outside. A true home from home.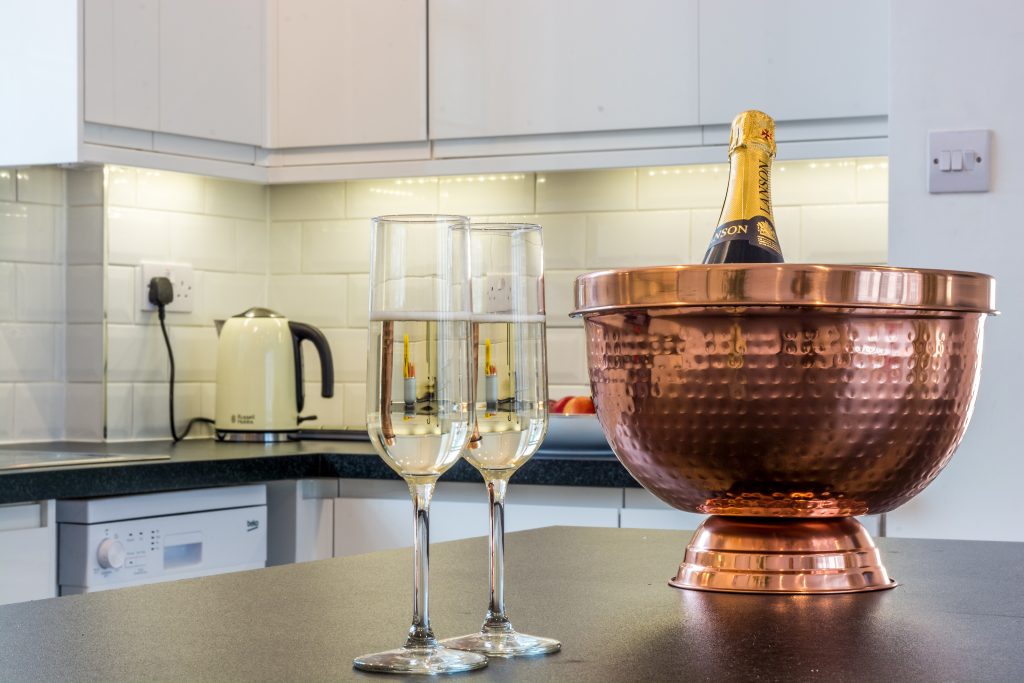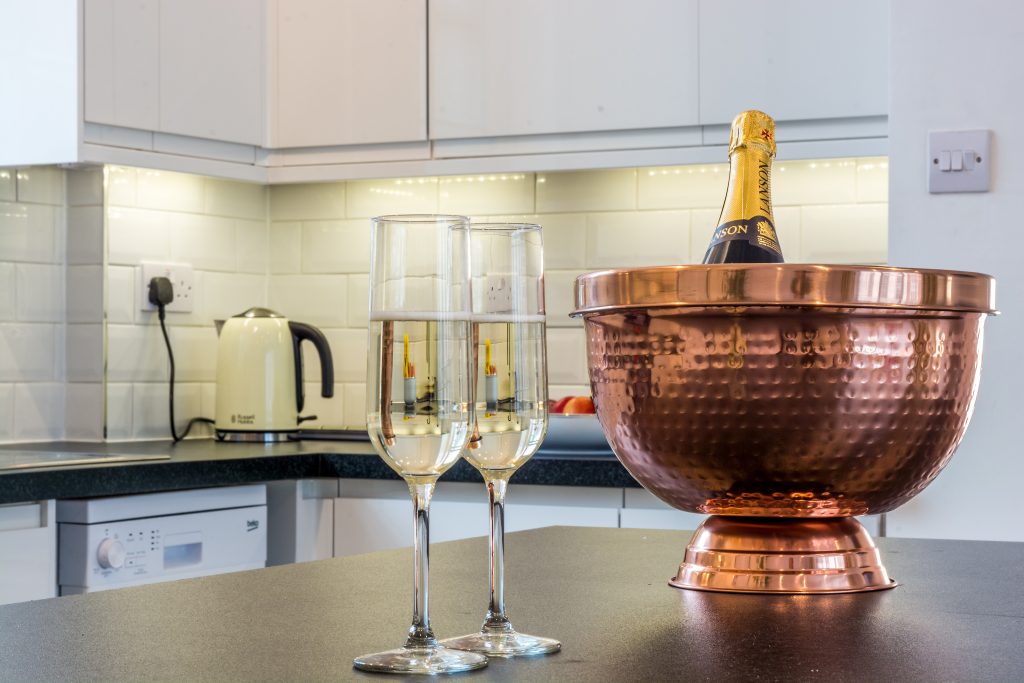 5. Cost – Prices can of course fluctuate during the year, however often you will find that the prices of a serviced apartment are similar to that of the good quality hotels in the area. With this in mind and the added benefits of everything else mentioned in this post, business travellers can save a huge amount as they are not running up additional bills on meals out, drinks, mini-bar usage, laundry and other services that can be found within a hotel perhaps. Plus if there are more than one business person travelling often they are happy to share a two bedroom apartment between them, saving further cost on two rooms in a hotel.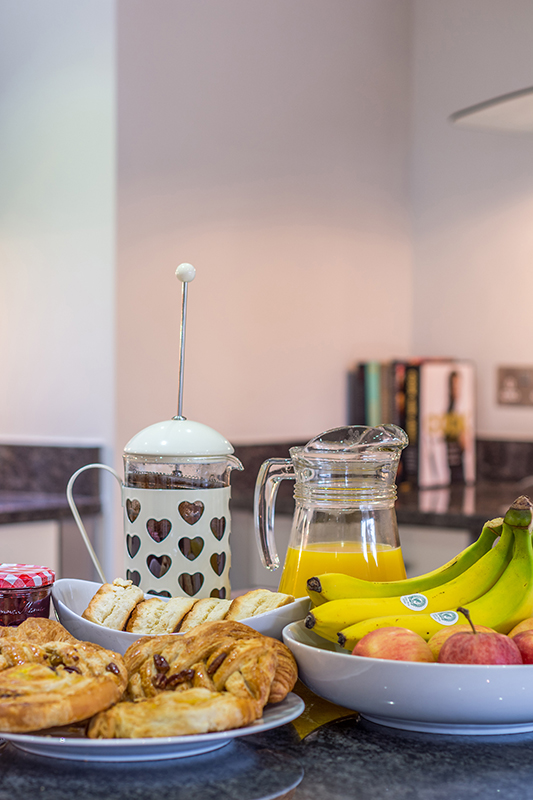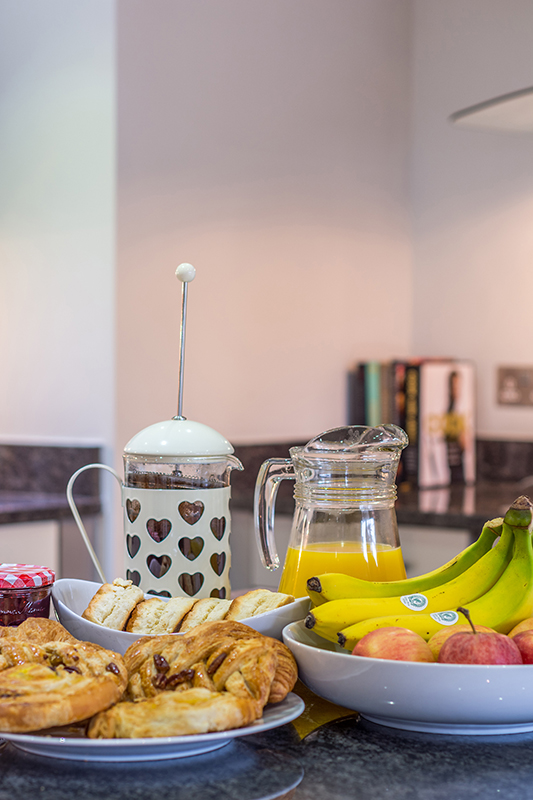 6. Meeting Space – An additional benefit on top of all the others is the use of the apartment to hold meetings, the vast majority of serviced apartments will be well equipped to have a good meeting spaces. Good, Large open spaces allow guests to perhaps have colleagues come and brain storm new ideas or interview candidates. We have had a fair few business guests use our dining tables and living room areas to invite colleagues over to socialise or hold meetings, take a look at the photo for this post as an example of one of our spaces in our serviced apartment.
To sum up, good quality business accommodation is vital when working in location away from home. Castle Properties Group prides itself on having some of the best business accommodation units in and around the areas of Windsor and Eton in the UK. For companies in the Slough, Windsor, Eton or Heathrow area we would love to get in touch with you so that together we can help solve successful business travel requirements.
We look forward to helping your business get things done soon, our door is always open. 😊